Personal Life
Edit
Tabitha "TJ" Jane Heath (born June 11 2003) is 13 years old. She owns two dog called Shelby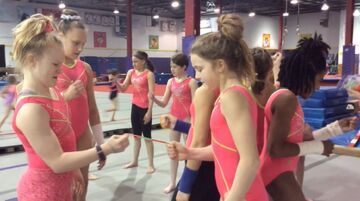 and Cooper. She has got a sister called Heather, and they are really close. Her Best Friends from Gymnastics are Arden Martino, Mia Dinoto, Sydney Morris and Julianna LeBlanc.
Gymnastics
Edit
She started Gymnastics at a young age. She is currently competing USAG level 8. She is very good at Beam and Bars.
She went to Starbucks the exact day and time she was born to turn 13 at Starbucks
She has got a youtube channel called "Keeping Tabs"
Social Media
Edit
Tabitha's Youtube: [1]
Tabitha's Instagram:[2]